Psalm 98; Psalm 99; Psalm 100; Psalm 102; Psalm 104
~ Click here to read today's Scripture on BibleGateway.com ~
~ Listen to today's Scripture on The ESV Bible ~
Psalm 99 is a great psalm of praise! This Psalm mentions the word Lord 7 times. I like verse 6 - "Moses and Aaron were among his priests; Samuel also called on his name. They cried to the LORD for help, and he answered them." These were obviously some major characters in the Bible.
I love Psalm 99 verse 3 - "Let them praise your great and awesome name. Your name is holy!" I think sometimes in our modern world we can forget that God's name is holy. Jesus' name is holy. These holy names change things. They change everything. If ever you are ever feeling like you are being confronted by evil - maybe even in your sleep in a dream - call upon Jesus' name and watch the evil flee from you immediately. It is true... Jesus' name is holy! God's name is holy! I don't know if anyone has a CD by Vineyard Worship with Kathryn Scott singing on it? It's called "Hungry, Live in London". This is a great CD and they have a wonderful song that includes lyrics saying, "You are the sovereign I AM, your name is holy!" Beautiful tune... And so true.
Today we read Psalm 100! I will copy this short Psalm below. Does this Psalm speak to you? Do you feel joy while reading this song? I have read much of "The Life You've Always Wanted" by John Ortberg (a great book!) and he has a great chapter on JOY being a spiritual discipline. It is amazing to realize that Joy is a gift from God we should be experiencing every day. I pray you are experiencing joy as a spiritual discipline! Think this Psalmist in Psalm 100 was?
Psalm 100
A psalm. For giving thanks.
Shout for joy to the Lord, all the earth.
Worship the Lord with gladness;
come before him with joyful songs.
Know that the Lord is God.
It is he who made us, and we are his;
we are his people, the sheep of his pasture.
Enter his gates with thanksgiving
and his courts with praise;
give thanks to him and praise his name.
For the Lord is good and his love endures forever;
his faithfulness continues through all generations.
When is the last time you shouted for joy to God? Do you regularly worship God with gladness? Do you come before our Heavenly Father with joyful songs? Do you know that you are God's? Is this fact alone worth being joyful about each and every day?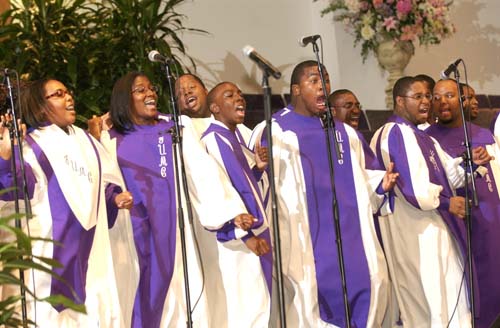 Psalm 102 is a great reminder to us on the importance to pray. To bring our troubles to the Lord. Psalm 102 can also definitely be a comfort for us during a time of sorrow. I love the reminder about God in verse 27 (which Hebrews also reminded us of today in the verses above...) - "But you are always the same; your years never end." God does not change. He is perfectly consistent. We are oftentimes inconsistent. But, our inconsistencies do not change God's consistency. He is always the same - yesterday, today, tomorrow and forever. God is the one sure thing in life that you can count on - forever.
Psalm 104 is a beautiful hymn to the Creator! I like all of the verses - verse 19 stands out to me because I can find some cool images related to this verse on the web! :) "You made the moon to mark the seasons and the sun that knows when to set."
Worship Video: Today's readings remind me of Tenth Avenue North's song "Love is Here:"
https://www.youtube.com/watch?v=7sBuajPzBTw
Do you believe Love is Here? Click here for Love!
Comments from You: What verses or insights stand out to you in today's readings? Please post up by clicking on the "Comments" link below!
God bless,
Mike
p.s. I would greatly appreciate it if you would pray for this Chronological Bible Blog ministry today! Please also consider partnering with us by financially supporting this ministry. Thank you!